It's free and easy to sell merchandise on Teespring.
Create custom branded merchandise
Teespring allows you to create limited edition merchandise in the form of campaigns. Express your creativity and design apparel that will resonate with your fans. Set a price and sales goal (at least 10) and you're ready to start selling.
Have an awesome idea but don't have a design ready? Not a problem! Contact us at music@teespring.com.
Promote Your Merchandise
Your dedicated fans make it easy to promote your merchandise. They're looking for a way to engage on a deeper level so get the word out on Bandcamp, YouTube, Soundcloud, Facebook and other social media platforms.
Profit!
As orders come in and you meet or beat your goal, we pay you the profits via check, PayPal or direct deposit. Then we handle the boring stuff like printing, shipping and customer service so you don't have to worry about it. Spend your time making music instead.
Get started »
Why should I launch a Teespring campaign?
Create a new revenue stream. Make over $10 per item sold, while developing deeper loyalty and engagement with your audience.
Zero risk, zero hassle. We only print and ship what's sold so there's never excess merchandise to worry about.
Expand your reach. When your fans wear your shirt, they're promoting you.
Get started designing
Examples of successful campaigns:
Jake Owen Beachin' Shirt
Country chart-topper Jake Owen created this limited edition design featuring carefree lyrics from his song "Whatever happens happens" to help promote his new album. In only a couple of hours, hundreds of shirts were sold.
1,300+ items sold
Keith Medley Tri-Sun Tee
Basing his design off of the intricate woodwork on guitars that he builds himself, Keith Medley launched his first campaign, got his fans involved in the process and even had a case study written about his experience as a musician on Teespring. Read the case study here.
86 Shirts Sold,
$800 Profit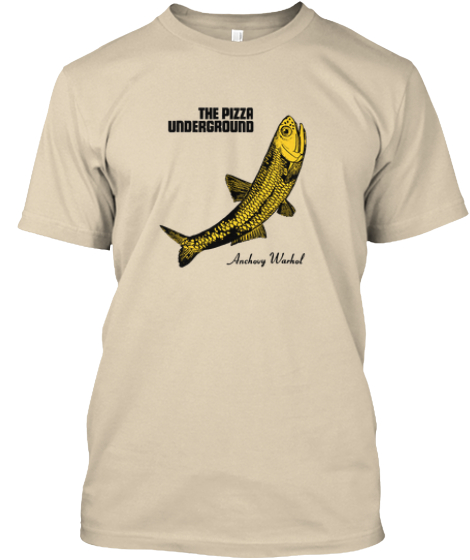 The Pizza Underground
An American comedy rock band known for parodies of The Velvet Underground songs with a pizza twist, The Pizza Underground launched this campaign featuring cover art from their debut album. The Anchovy Warhol design was a hit!
436 Shirts Sold