Once upon a time, I made a shirt with puffy paints and pom poms that said,
"Kiss Me I'm Black."
I almost got kicked out of school for it.
That's MESSED UP.
So I wanted anyone who wanted to be able to buy a nicer version of the shirt (Designed by the incredibly talented hand-lettering artist, 
J
en Mussari
). They're dope.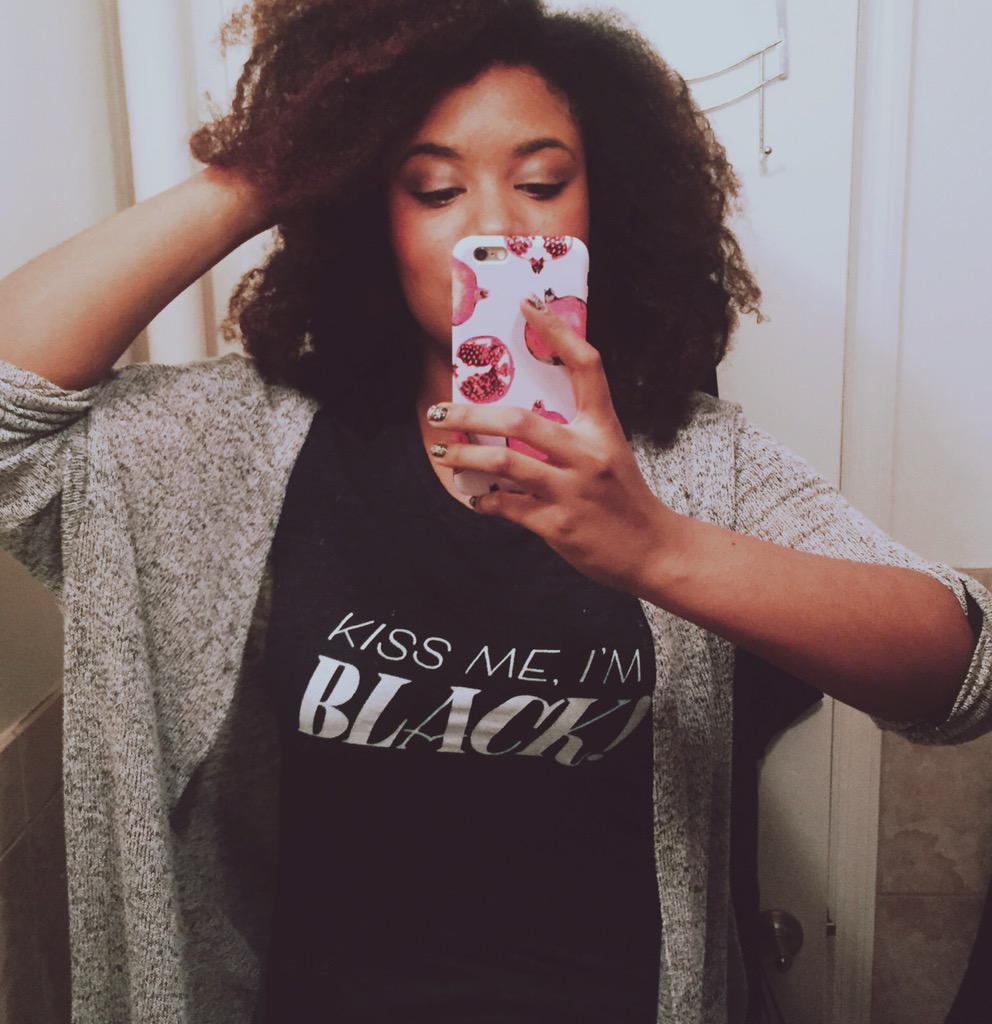 If we sell just 100 shirts, I'll be able to get them printed and get them in additional colors for you and your Frat, Sorority, club, team, S Q U A D, etc., like this green one I had printed to test out:
Thanks for all your support! We've got 2 weeks, I think we can do it!!