#backtoschool
"I'M A PROUD SON OF A FREAKING AWESOME MOM"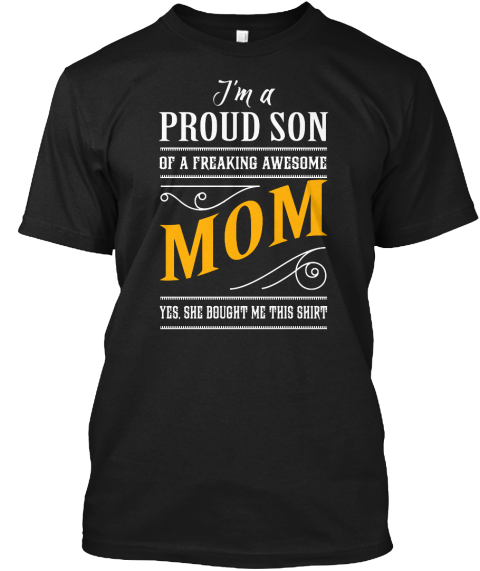 Or See more at here ==>
Freaking Awesome Family
For Wife, Husband, Daughter, Son, Grandfather, Grandmother, Father, Mother, Nana, Dad, Papa, Mom, Twins, Triplets, 2 kids, 3 kids, 4 kids .....
When you press the big green button, you will be able to choose your size(s).  Be sure to order before we run out of stock!

SSL SAFE & SECURE CHECKOUT via
VISA | MC | DISC | AMEX | PAYPAL
Trouble Ordering? Call Teespring customer service @ 1(855) 833-7774